LOGITECH Video Conference Systems
La Vidéo Conférence
VIDEO CONFERENCING FOR EVERY SPACE
Logitech is transforming video conferencing by offering an easy and affordable way to collaborate, with crystal-clear audio and razor-sharp video. Logitech products deliver exceptional performance, business certifications, and award-winning design.
---
CES PRODUITS SONT DISPONIBLES CHEZ LXCDM
DEMANDEZ UNE DÉMONSTRATION
CONFERENCE CAMERAS
Bring video collaboration to huddle rooms and large conference rooms with Logitech ConferenceCams.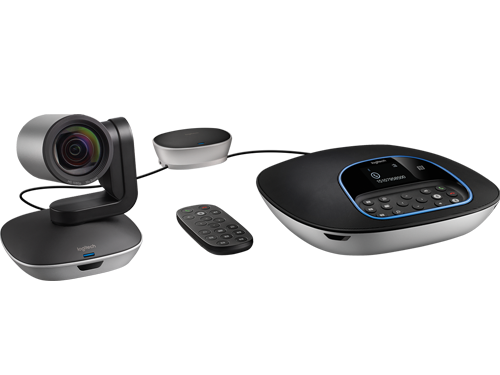 Logitech GROUP
VIDEO CONFERENCING FOR MEDIUM TO LARGE GROUPS
Any meeting place can become a video collaboration space. Logitech GROUP is as simple to use as a mobile phone and as affordable as an office chair. The base system is designed for meetings with up to 14 people in one room – optional expansion mics allow up to 20 people to collaborate. USB plug-and-play connectivity enables you to simply connect a laptop and start a video meeting.
---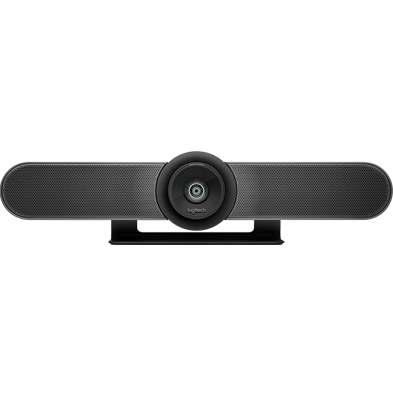 Logitech MEETUP
THE PERFECT CONFERENCECAM FOR SMALL ROOMS
MeetUp is Logitech's premier ConferenceCam designed for small conference rooms and huddle rooms. Stop crowding around laptops. With 4K optics and a super-wide 120-degree field of view, MeetUp makes every seat at the table clearly visible. And its integrated audio is optimized for huddle room acoustics, ensuring everyone can be heard as well as seen.
---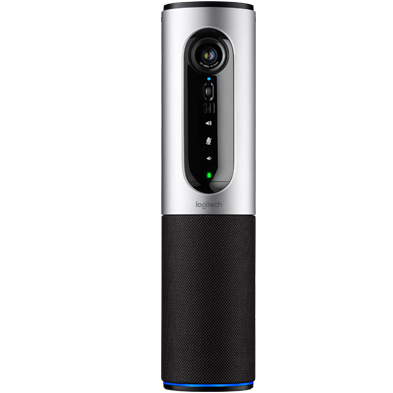 Logitech Connect
VIDEO CONFERENCING FOR SMALL GROUPS UP TO 6 PEOPLE
Simplify video conferencing so anyone can set it up and run a meeting anywhere. Make it affordable so you can outfit every conference room with video. Designed for small groups and huddle rooms, from 1 to 6 people, Logitech Connect is also compact and mobile so you can take it from room to room. Connect is always ready for your next video conference call
---
ROOM SOLUTIONS
Complete room solutions from Logitech allow participants to quickly kick off and run a video conference meeting.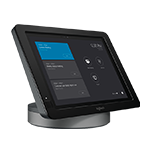 Logitech SMART DOCK
ESSENTIAL COMPANION TO SKYPE ROOM SYSTEMS
Walk into a conference room and instantly launch your meeting using the high performance, easy-to-use Logitech SmartDock. Transform your meeting with a rich, collaborative Skype for Business experience. Meeting organizers enjoy the familiar Skype for Business interface, and IT admins appreciate the easily deployed and managed Windows® 10 Skype meeting app.
---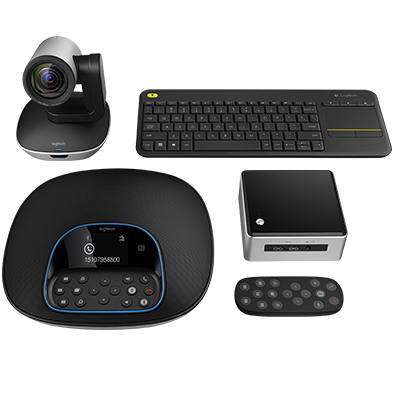 GROUPE KIT with Intel NUC
HASSLE-FREE VIDEO CONFERENCING FOR LARGE ROOMS
Now you can run every meeting effortlessly with a complete and affordable solution for any collaboration space. Logitech and Intel have teamed up to leverage the powerful features of Logitech GROUP, the performance of Intel® NUC, the content-sharing capabilities enabled by Intel Unite™, and the one-click simplicity of Iluminari QuicklaunchSE. Video collaboration has never been easier.
---
votre partenaire professionnel pour une informatique au service de la compétitivité.
plus..
SERVICE CLIENT
contactez-nous
TEL: +352 264356-1
FAX: +352 264308-62
E-mail: